December 19, 2020
Posted by:

Felix Gomez

Category:

News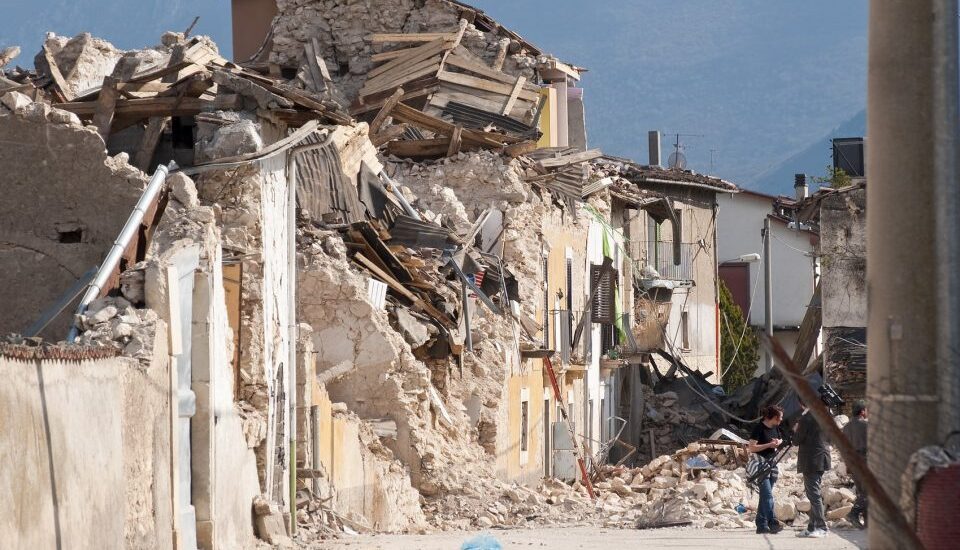 When you live in California earthquakes are a fact of life. We don't know when they'll happen, but we know that they can cause a lot of damage. One of the best ways to prepare for a natural disaster like a quake is to have insurance. Here's some information you should know.
Where To Get Earthquake Insurance
The California Earthquake Authority (CEA) provides most of the earthquake insurance in California. CEA offers earthquake policies, for homeowners, mobile homeowners, condo unit owners, and renters. Earthquake insurance is purchased from earthquake insurance carriers that are members of CEA. You must have a residential property insurance policy in place in order to get a CEA earthquake policy and you must purchase your CEA policy from the same insurance company that you have your residential policy with.
Although the CEA doesn't offer commercial earthquake insurance, if you have a business in California and you're concerned about your risk, you can find an earthquake insurance company that can help.
What Earthquake Insurance Covers
Homeowners, renters, and condominium insurance policies don't cover damage from a disaster such as an earthquake. Earthquake insurance covers some of the losses and damage that earthquakes can cause but usually doesn't cover what's covered by your homeowners or renters policy, such as fire. The main parts of basic earthquake coverage offered by the CEA are:
Dwelling – Covers your home up to the same limit as the dwelling coverage on your homeowners' policy with a range of deductibles. Policies don't cover landscaping, pools, fences, masonry, separate buildings, or exterior masonry veneer (unless you add extra coverage). If you rent or own a condo, you don't need this coverage.
Property – Covers the things in your home. Limits start at $5,000 and can be increased to $200,000. An option for breakables coverage is available for things like china and crystal.
Additional Living Expenses (ALE)/Loss Of Use – Covers costs to live somewhere else while your area is evacuated or your home is repaired. It can cover temporary rentals, meals, a temporary telephone line, moving/storage, furniture rental, and laundry. It's limited to a reasonable time needed to repair the home, or for you to move to another permanent home. Limits range from $1,500 to $100,000 and there is no deductible.
Condo owners may need insurance to help pay for your association assessment to repair your building. For more information, talk to your association. CEA condo unit policies provide up to $100,000 for your share of certain assessments. It can also pay for living somewhere else while your condo is being repaired.
You may be able to buy building code upgrade coverage. CEA homeowners policies include the first $1,500 for emergency repairs with no deductible.
A few companies offer stand-alone or monoline policies that you can buy without buying homeowners insurance from the same company but aren't CEA policies.
Cost
Premiums depend on things such as location, the cost to rebuild, type of construction, the coverages selected, and the deductible. The cost of earthquake insurance is usually higher for:
Older homes.
Homes built of brick or masonry.
Homes that have more than one story.
Homes that are on sandy soil instead of clay or rock.
Homes that are not up to code.
You may be able to reduce your premium or deductible by retrofitting. Retrofitting can reduce earthquake damage and insurance costs, and bring your home up to code. Ways to retrofit include:
Bolting your house to the foundation.
Bracing the chimney.
Bracing the water heater to a wall.
Putting in automatic gas shut-off valves.
Using plywood to strengthen cripple walls.
Claims
If you notice or suspect damage, report it to your insurance company immediately. Your insurer can deny claims that aren't reported within one year. Take notes about who you spoke to, the date and time you called, what you talked about, and what they told you would happen next.
Make an appointment for an inspection of the damage. For the inspection:
Show the claim adjuster all the damage you found.
Make sure they inspect the hidden areas of your property such as basements, crawl spaces, slabs, and raised foundations.
If you find more damage after the first inspection, report it and ask for another inspection.
If your claim is larger than your deductible, the insurance company will subtract the deductible from their payment. You do not need to spend anything before receiving payment.
Don't wait until after an earthquake to buy insurance. If you're worried about your risk get in touch with us or find more information at the California Earthquake Authority.